Shade that is strong, light, portable
and easily dismantled.
Tested and proven in the harsh windy conditions of the West Coast of Australia, SHADEDomes are ideal for business, school, resorts, individual or organisations (sporting or government) that have a duty of care to the people that they are looking after.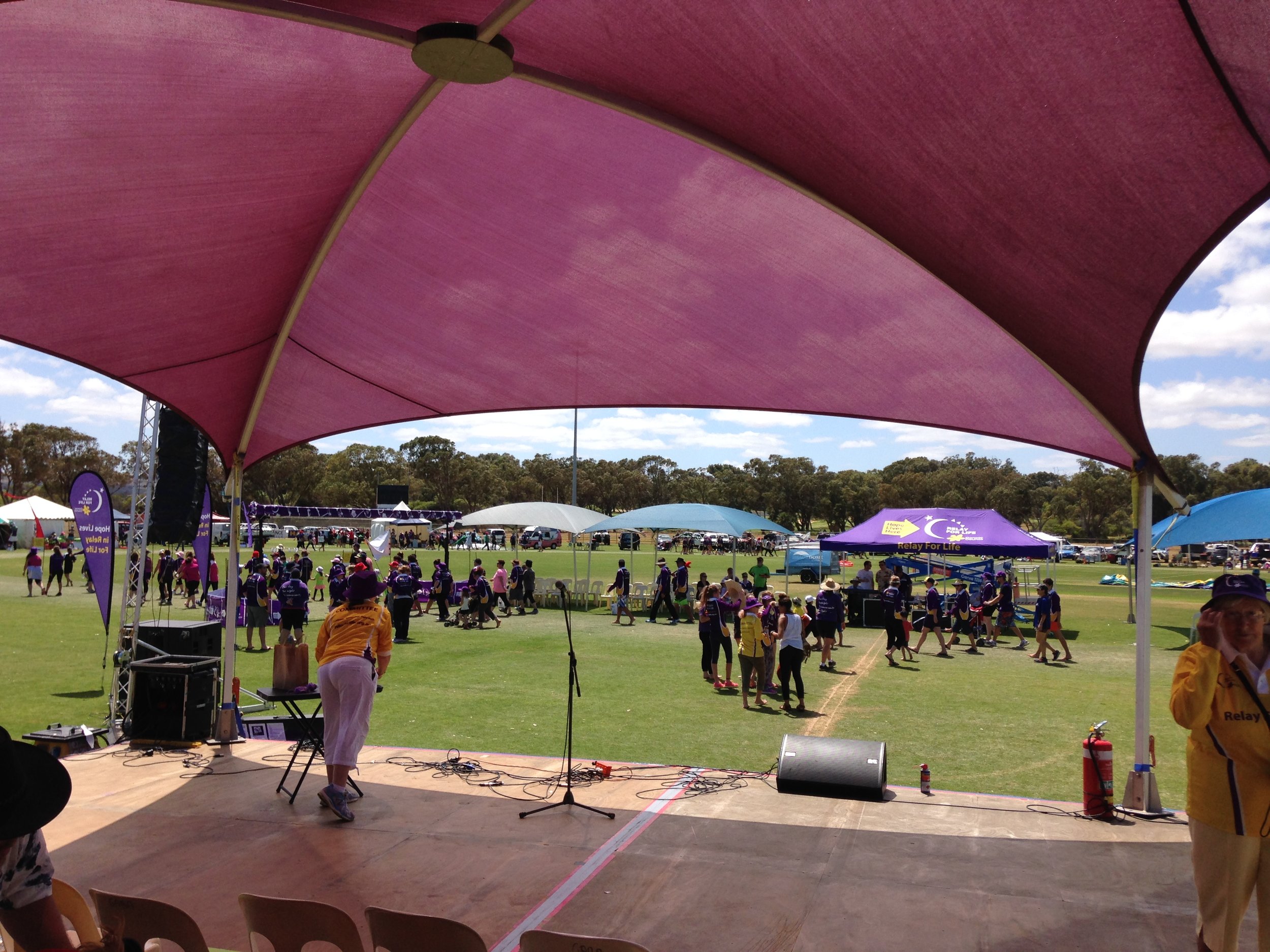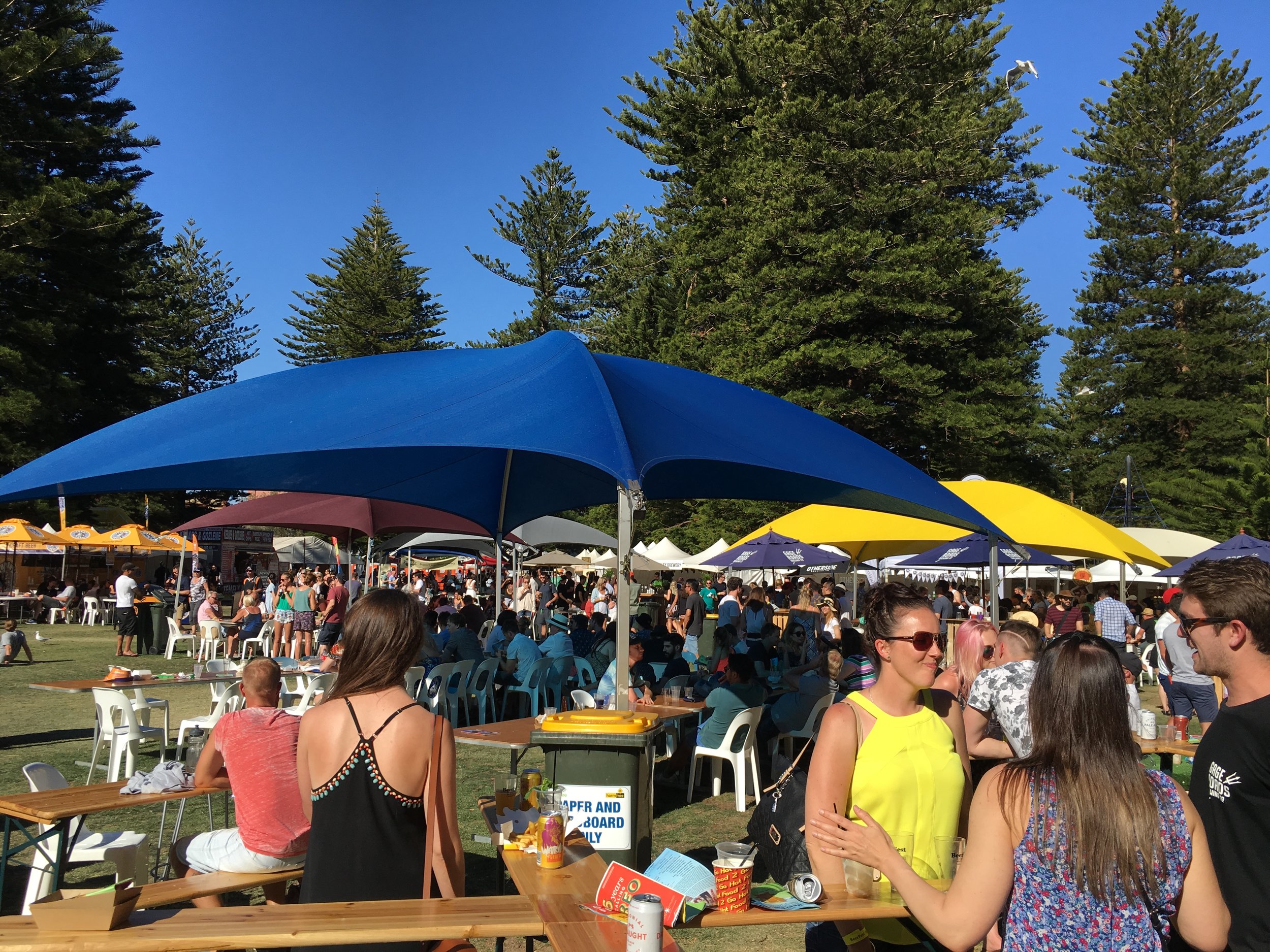 There are 2 basic shapes to choose from.
Available in a standard Square or Hexagon shape and now also made to measure. Both use the same size spoke making it ideal for hire companies, schools etc to have a fleet of domes and pick and choose the shape they require for the task at hand.
The frame design revolves around the strength and durability of Aluminuim.
A specially engineered centre spider, hinge bracket and foot combine with custom curved 3mm tube spokes and legs to create the ultimate framework for the shade canopy.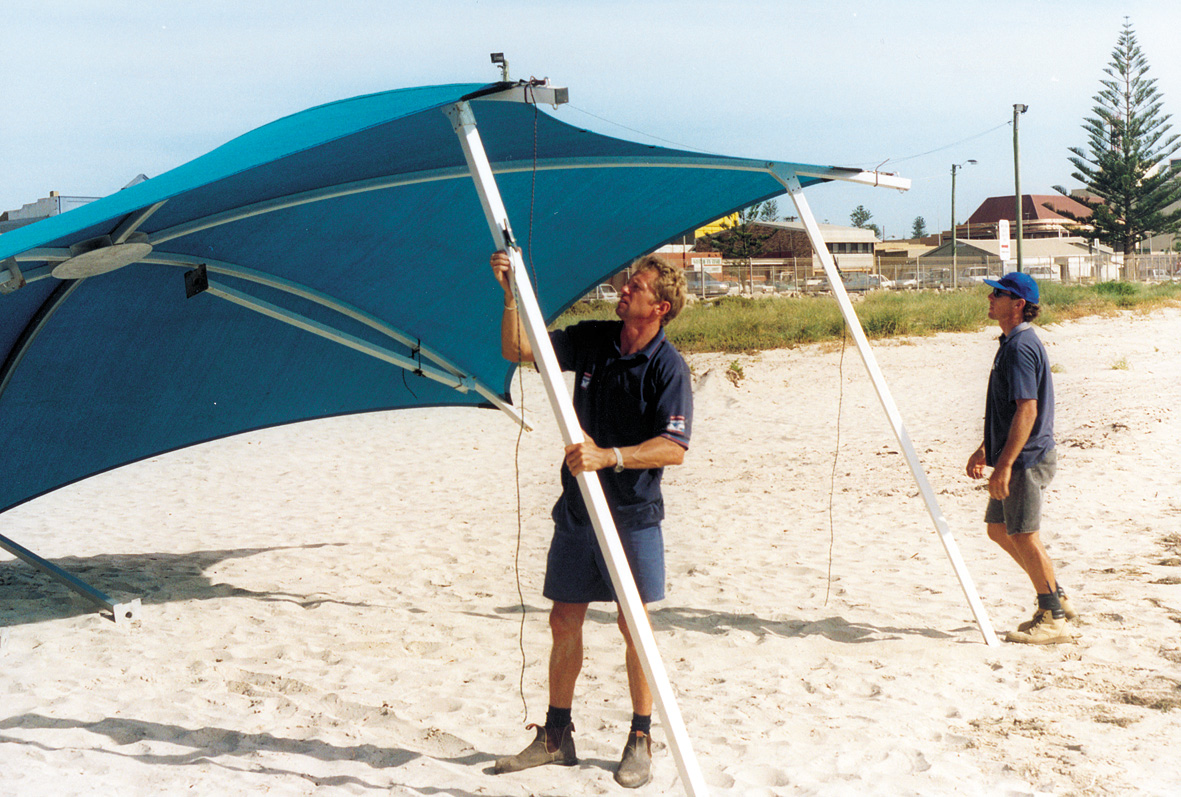 The Dome is able to be assembled by 2 people in no longer than 10 minutes.
The KINETIC design of the structure allows it move with the winds but will not be blown away like other canvas style products.
The Cloth is Rainbow Z16 AAA Grade fabric.
A 3mm stainless steel cable runs around the perimeter of the sail stretching it out over the dome frame. 4mm Spectra rope connects the sail to the stainless fixed Pad Eye brackets on the aluminuim spokes. All fixings to the spokes are Monet Riveted into position.
The dome does not require any major picketing or roping. Each legs has a 400mm peg to keep it located in the one spot. In strong winds (over 18 knots) we do recommend that a single rope and peg (or tied off to any fixed object) is located on the windward side of the dome as a precaution only.
The cloth comes in 20 colours
Black
Charcoal
Silver Grey
Ice White
Champagne
Desert Sand
Terracotta
Sunset Red
Rust Gold
Mulberry
Sunflower Yellow
Gumleaf
Mist Green
Rainforest
Turquoise
Laguna Blue
Royal Blue
Navy Blue
Chocolate
Atomic Orange
Zesty Lime
Electric Purple
Cinnamon
Olive
Portable ShadeDOME's are being used in a variety of places and occasions:
Sporting Clubs
School fete's
Outdoor shows
Backyard parties
Weddings
Beaches (Resorts)